Tenant Advocacy
Market Connect Tenant Advocacy is a specialist service tailored to the individual needs of each tenant it represents.
With a strong track record and over 30 years experience in commercial, retail and industrial property sales, leasing and management our tenant advocacy services provide our clients with:
The experience and knowledge to make informed decisions on their operational premises to deliver the best outcomes.
Implement significant cost savings over the duration of their leases based on expert negotiation of lease terms and incentives.
We specialise in:
Re-negotiation of Leases
Premises relocation to source the premises that best suit your requirements
Negotiation of new and existing leases
Reducing overheads, consolidation, expansion,
Sub-leasing and assignment
Case Studies:
Catalyst Education Case Study
Market Connect Tenant Advocacy client Catalyst Education Pty Ltd.have a new corporate headquarters at Kings Business Park taking a whole 1000m2 office floor in the "A" Grade building at 80 Dorcas Street, South Melbourne.
The deal was sealed after an extensive search for suitable properties and expert negotiation by Simon Watkin. After initially short-listing over 30 potentially suitable properties, MC Tenant Advocacy was successful in negotiating a deal encompassing a very competitive leasing package which delivered significant cost savings for Catalyst over the term of their new Lease.
Catalyst CEO Marcus Sellen said " Working with Simon Watkin saved us considerable time and stress. Having the whole process managed from start to finish by an experienced expert gave us peace of mind and confidence that we were getting the perfect premises on the best possible deal. Everyone at Catalyst is extremely excited to be on the move to our new home and couldn't have done this without Simon's knowledge and efforts.
Spencer & Co. Case Study
Market Connect Tenant Advocacy service has successfully assisted leading Melbourne hairdresser Spencer and Co to assign their existing Lease to a new tenant saving them considerable expense on the remaining term of the Lease. With the assistance of Simon Watkin, Spencer and Co have also been able to re-locate their salon from South Melbourne to South Yarra to a more suitable premises at a much lower rental.
Spencer and Co Principle Christian Spencer said " With changes in the hairdressing industry, our existing rental obligations were crippling our business and we needed a solution fast. Simon was able to come in and get the job done finding a new tenant to take over and negotiating the deal and our release from the Landlord. Concurrently he was able source and negotiate a new premises for us with minimal disruption to our business."
ABOUT MC Property Advocates
A full service property advocacy using 30 years experience to deliver the best property solutions for its clients.
MC Property Advocates Principal Simon Watkin is a fully licensed Estate Agent with an extensive property background in commercial sales and leasing. Simon possesses a thorough industry knowledge and the necessary skills to negotiate the best outcomes for clients.
Need Advice? Contact
SIMON WATKIN
0413 153 272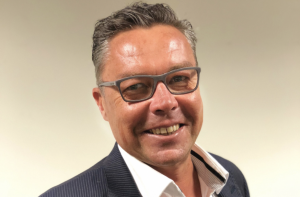 About Simon
Simon Watkin is a fully licensed Estate Agent with an extensive property background including commercial, retail and industrial sales and leasing across Melbourne and its suburbs.
He has previously held positions with CBRE, Colliers International and Alexander Robertson. With over 20 years property experience, he prides himself on his industry knowledge and high level negotiation skills to deliver the best possible outcomes for his clients.